Now Fans Can Invest in YouTube Creators
Through GigaStar Market, Fans invest in their favorite YouTube Creators to join their journey, support their potential growth, and share a percentage of their channel's potential future revenue. Fans get exclusive perks and special access to Creators, and Creators innovate Fan engagement. When the channel's revenue grows, Creators and Fans have the potential to earn more, becoming partners in revenue success.
Investment offerings are speculative, illiquid, and involve a high degree of risk, including the risk of loss of your entire investment.
CREATORS LIST
A Creator applies to list their offering on GigaStar Market, including extra perks for Fans, and a drop date is set.
FANS BUY
During the drop, Fans buy Channel Revenue Tokens (CRTs)* representing rights to a percentage of the Creator's YouTube channel revenue.
SHARE SUCCESS
Funds from the drop allow the Creator to grow their channel, while Fans get potential monthly YouTube channel revenue.
TOKENS LIVE ON
GigaFans may trade their CRTs while Creators may be entitled to additional income from the secondary market*.
*CRTs digitally represent a security offered under Reg CF and there is a 12-month restricted period following closing whereby CRTs cannot be traded. These securities are subject to the risk of loss, are illiquid and there is no guarantee of an active secondary market. GigaStar's secondary market is anticipated for 2024.

FOR CREATORS
Grow Your Channel
& Fan Love!
Want deeper Fan engagement?
Build an army of promoters.
Collect future revenue now.

FOR FANS
Want to Invest in Creators?
Now you can join their journey
Enjoy special perks from your favorite Creators.
Earn potential monthly revenue.
What is a Channel Revenue Token (CRT)?
As a Fan, how do I invest?
As a Creator, how do I get listed with GigaStar?

"I've looked at many of the crowdfunding systems out there, and this is the first one that I am a huge fan of so far. There are others that do not have "lifetime" earning, it is set for a set number of years. When I was crunching the numbers on them I was thinking the risks were way higher than the rewards in terms of ROI. Some don't have the escrow system that GigaStar is using, and again I am a big fan of that. And this was the first one that seemed to be transferable in the future - in theory." -- Copper Penny Investor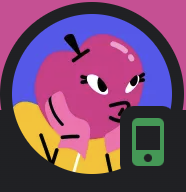 "Loved my experience participating in the second ClearValue Tax drop. GigaStar made this easy to understand and easy to do! Excited to be part of this cutting edge journey to EASILY invest in the mission of ClearValue Tax via GigaStar! The creativity in this opportunity to invest in this way is inspiring." -- M🫶lly
The persons providing the testimonials on this website have experience in the services that GigaStar or its affiliated companies provided. Their respective experience may not be representative of all other clients. Testimonials are not paid for by GigaStar or its affiliates. Testimonials do not constitute a guarantee of future performance or success related to any product, transaction, or service.